Energy Project Management Consulting & Strategy Development
Vision | Planning | Implementation, and Problem Solving = Results
Does your strategy guide how you allocate resources? Can every employee articulate your strategy and are they empowered to execute on it? At GPS, we see strategy as much more than a plan. We work with companies to develop strategies that deliver results.  Our bottom line…
Performance Improvement:  Identify operational problems and plans for improvement
Best Practices Analysis:  Technology, Workflow, Organization Behavior, Change Management
Outsourcing … Recruiting, AR/AP, HR, Transportation, Infrastructure/Support
Processing, Transaction Coordination, Supply Chain, Logistics
Procurement … Equipment, JIT Warehousing, Financing
Technology, Communications, CRM, SAP, API
For more than 14 years, GPS' superior capabilities have helped thousands of clients in every industry develop and deliver winning strategies. We see things that others miss, offering you more creative solutions that combine our deep geographic experience, intimate sector knowledge and clear insights into how to create value in your business. We work collaboratively, build lasting capabilities into your team and help your organization mobilize for change. We define our success by your results. We care deeply about our clients. We enjoy our work―and we have fun doing it.
Our strategy consulting expertise includes:
Fundamentals Of Growth:  Only one in 10 companies succeeds in achieving sustained growth. We help companies grow by defining and focusing on their core.
Business Unit Strategy:

  Effective strategy for business units requires making proprietary decisions about where to play and how to win. The goal is to enable a business to reach its full economic potential.
Corporate Strategy:

  Involves a proprietary set of actions that enables a company to be worth more than just the sum of its parts. The most critical role of the center is to help business units achieve leadership positions.
GPS Innovation:

  GPS works with clients to transform innovation for new product development and make big ideas actionable by combining creative strategy and analytic approaches.
Sustainability: 

GPS helps companies develop renewable energy policies, realize the full potential of recycling processes and identify the impact of new trends and regulations, among other things.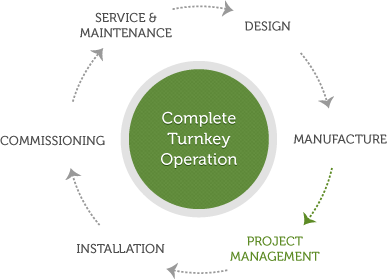 GPS operates at the intersection of business and technology. Because technology is transforming every organization, you need technology-enabled strategy & management to take advantage of the opportunities. Whether it's business strategy, technology strategy, or operations strategy, we drive value, shape new businesses and design operating models for the future. That's high performance, delivered.
By working with GPS, you will devise and move through a sound process – from Vision, to Planning, to Implementation – and will achieve strategic and effective results.
Strategic Management Consulting Offers:
Strategic Visioning and Planning
Implementation Tools
Organizational Strengthening and Development
Meeting and Retreat Facilitation
Process Development and Execution
Media Relations Planning
GPS' technical, business planning and project management support helps our clients realize viable opportunities in energy from solar, electric vehicle car charging, batter back-up, emergency power generation, and wind sources.
Every business needs a plan, a strategy that defines your vision, your goals and how you are going to reach them. We work with small and large businesses, developers, and REITs to incorporate renewables into robust energy strategies to take your business to the next level. Don't let business planning and strategy fall by the wayside; plan today and reap the benefits for years to come.
Clarify your vision for your business
Explore right business model for your business
Craft long-term goals and short-term action plans
Set budgets and determine your revenue and capital model
Determine which staff or subcontractors to hire
Find more efficient ways to run your existing facilities
Design your brand message
Delivering on Change
Our advice takes into account the diverse conditions of success for proposed projects, from securing investment to gaining local market acceptance.  In turn, that real-world view channels our inventiveness – for instance, in solving dilemmas in electric vehicle charging installations with existing plant infrastructure.
Better business
GPS' renewable energy specialists helps our clients to find better ways to achieve their goals in energy efficiency, carbon management, renewable energy and sustainability.
Equitable energy
Protecting our environment is just one dimension of sustainability. GPS is also exploring how renewable technologies can help communities thrive economically and provide wider access to green power. GPS' integrated service covers all technical, commercial, regulatory and environmental aspects of renewable projects.  Every business needs a plan, a strategy that defines your vision, your goals and how you are going to reach them. Whether you are a new business owner, or already have a small business, a renewable energy and sustainability strategy can take your business to the next level.
Business Model & Strategy:
Clarify your Vision
Explore right business model for your business
Craft long-term and short-term goals
Set your revenue and expense model
Scope out the competition
Brainstorm on new products and services
Market & Competitive Opportunities:
Crafting long-term and short-term goals
Defining marketing campaigns for rolling launch marketing strategies
Choosing a brand and image that reflects the real YOU
Designing networking and PR materials both in print collateral as well as web-based
Tracking marketing results to determine the strongest techniques
Create a cohesive, integrated plan allows each marketing technique to support the others, thereby creating a synergy of branding and growth for your business.
Web-based Media Support:
Plan for a new website or a face-lift for an existing site
Determine where your current online is bringing in business and where it is not
Discuss the use of SEO, SEM, SEN, and paid online advertising, and walk step-by-step through the set-up process
Determine where social media (web, blog, networking, social media) fits into your internet marketing mix
Learn the pros and cons of using the top 13 different internet marketing techniques and choosing the right ones for you