Why A Green Power Systems
Charge Forward … Let us manage everything for your electric vehicle car charging stations and your drivers!
More and more drivers are buying electric vehicles because of economic, environmental, and geo-political issues.  Some of those drivers show up to, and leave, your parking lot without an ability to charge.
We are here to help.  Since 2001, our Green Power Systems (GPS) have proven their superior energy performance in independent test, inspections, and field trials. Our performance warranty and our manufacturer's product warranty's provide additional assurance. Choosing GPS isn't just a quality purchase; it's a sound investment.
GPS is here to provide you electric vehicle (EV) charging solutions for commercial workplace, enterprise, hospitality, fleet, entertainment venues, stadiums, REIT, property owners, healthcare, retailers, and parking lot facilities.  GPS connects you to one of the industry's most robust and flexible cloud-based platforms for the management of charging stations and the drivers that use them.  Your platform will provide charge station-agnostic command & control; enterprise and energy systems integration via an open API; driver communications and support; and demand-response functionality across multiple charging networks.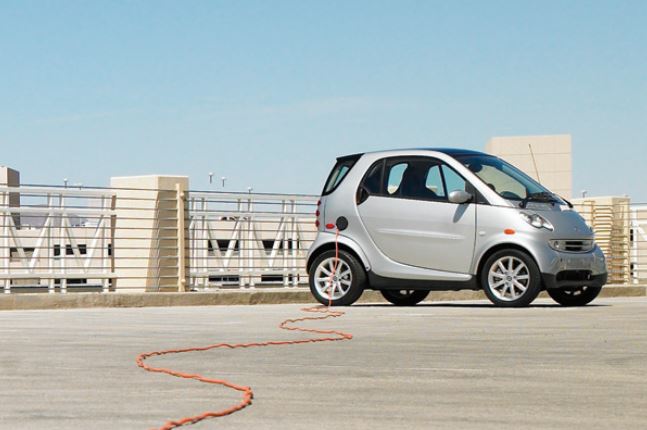 We believe we are helping to rewrite the rule book by providing you with:
Custom turn-key design and engineering
All government rebate and incentive paperwork
Live web-accessible system monitoring
Cutting edge financing options
Warranties for everything that we do
We have strategic relationships with property owners and managers throughout the U.S. to provide the most convenient Electric Vehicle (EV) charging services, and we offer various business model options.  Green Power Systems provides charging solutions directly to electric car owners as well as businesses looking to serve the EV charging needs of their residents, tenants, employees or customers.
Workplace, Retail, Commercial Office Buildings
Things are changing rapidly and demand for electric vehicle charging at workplace locations is on the rise.
EV dedicated Level 2 (240v) charging is part of your employees and customers vision for the future. Turns out it's not just EV-drivers who benefit … Additional benefits for owners include:
The opportunity to offer additional benefits to employees and customers at minimal cost
The ability to show your commitment to green initiative or complement existing ones
The chance to attract environmentally-conscious employees
Chance to achieve greater control of your parking spaces while showing commitment to green initiative
Multi-Family: Apartment Communities
Whether you're the developer, owner, or property manager of an apartment community, GPS delivers turnkey solutions for the installation of dedicated Level 2 (240v) chargers.  Does your apartment or condo community offer electric vehicle charging? If not, we have one simple question: Why not?
Billions of dollars are being invested by auto manufacturers acknowledging widespread electric vehicle (EV) adoption.  Multifamily communities need to deliver a solution to the charging needs of EV drivers or they may find themselves excluded from consideration by this consumer segment.
There are two ways to think about EV charging:  shared charging or dedicated charging.  Shared charging is a charging station in which a specific charger may be used by multiple EV drivers.  Dedicated charging is a system of charging stations in which a specific charger is assigned to a single driver for their personal use.
GPS believes that a dedicated charging solution best serves the needs of the resident and, therefore, best serves the needs of the property owner seeking to attract EV drivers to their communities.  Why?
Most dependable way to charge:  If an apartment resident needs a charger they will likely need it every day.
Most affordable way to charge:  If an apartment resident needs a charger they will typically need to charge at least 2-3 hours per day.  At current market rates $1-$2 per hour of charging in a pay-per-use model, an apartment resident could find themselves spending $120 or more per month on daily charges.
Our research shows that consumers – even the ones who don't drive EVs – prefer doing business with companies who encourage environmental sustainability and help cut our dependence on foreign oil by installing electric vehicle (EV) charging infrastructure. Simply stated, they feel better about companies that offer EV charging stations. We think that translates into happier residents and more prospective residents!
Whether you're the developer, owner or property manager of your multi-family housing location, GPS is excited about helping getting your sites ready for thousands of EV-driving existing residents and helping your place become a magnet for attractive new residents.