Commercial | Windows & Doors
The GPS Advantage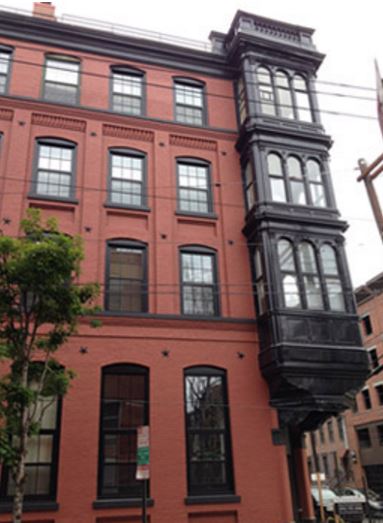 Welcome to the Commercial Window & Door Division of GPS. Our dedication to educating our customers is one of the fundamental building blocks of our success & enables us to deliver a project that exceeds all expectations. We service the needs of Property Owners, Management Companies, Architects and Engineers throughout Southern California. No matter the application, GPS has the ability to handle every aspect of your commercial window or door replacement. Whether your project contains 10 or 10,000 windows and doors, no project is too big or too small. We have evolved into one of the industry leaders in window and door replacement. Our partnerships with the country's leading window and door manufacturers enable us to provide our customers with a complete turnkey experience.
Services
Large Selection –

New construction & replacement windows and doors from a great selection of manufacturers.
Project Management – From our initial consultation and visit to your property, GPS will handle every phase of your window and door project. Our experienced staff will handle all field-measurements, custom-ordering, and installation to whatever specifications will meet your need.
Project Design & Engineering – The GPS staff works with Architects and Engineers on project of all sizes. GPS's extensive knowledge enables us to value engineer any project specifications to ensure your project remains on budget and is completed on time.
In-house Custom Pre-finishing – A unique resource offered by GPS. Our in-house pre-finishing department is ready to service any custom needs of our customers. GPS can offer custom painting and staining of the windows and doors for your project. Our pre-finishing experts can provide the finishing touch to any window or door project.
Window & Door Service Programs – GPS has been a full-service resource for property owners throughout Southern California. Whether it is the replacement of broken hardware, operational service issues, broken/condensated glass or the need for replacement screens. Our certified service technicians are ready to alleviate any service issues you may be experiencing at your property.
Full Service Window & Door Distributor
GPS supplies and installs commercial products for a wide-ranging commercial client base. From property managers and owners to general contractors and developers our team continually strives to exceed expectations by delivering the right product for each application along with quality turnkey installations. Contact us to learn more. We help you with your project from initial planning to job site delivery, even window and door installation. We also provide glass repair and screen repair. Service for Homeowners, Builders, Installers and Architects. Window and Door brands you can trust. Service, delivery and install
Window Brands
A Window Brand for Each Material Type
Window materials can include aluminum, vinyl or wood. Each window material offers unique benefits. Window styles include double hung, single hung, casement, slider and awning windows. We also carry glass block.
Door Brands
Choose your Door Materials and Styles
Select from fiberglass, steel or wood materials and the styles vary from solid to a wide assortment of window and side light options.
Windows & Doors
GPS has longstanding partnerships with commercial vinyl, aluminum, wood, fiberglass and composite window and door manufacturers. These partnerships allow us to source the right product for your project at a competitive price whether it be an office building window installation or a separate project. In addition, our experience working on windows for historic properties with regulatory agencies across federal, state and local jurisdictions has resulted in getting cost-effective products approved and installed in a timely manner.
Glass Storefront & Curtain Wall
Similarly to our window and door program, GPS has relationships with many of the leading storefront and curtain wall manufacturers. Our product portfolio provides us with the unique ability to meet the requirements of almost any project. Our team custom designs, fabricates, and installs aluminum frames, curtain wall, and glass specific to your project requirements.
Commercial Renovations
GPS has extensive experience in commercial renovations. We understand that every project is different and we can help with many different types including high-rise window replacement, restaurant window replacement & installation, door renovations, and replacing parts.
Installation
Every installation offers different challenges to the manufacturer and installer. Years of experience provide our team with great insight into these potential challenges. As a result, our dedicated project managers are able to proactively manage ahead of potential issues. This proactive approach ensures a successful project from start to finish.