Solutions | Design & Engineering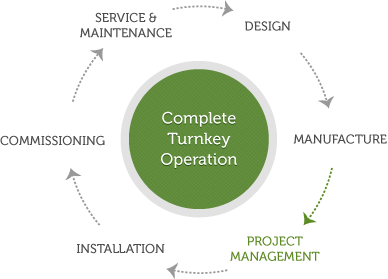 Design Considerations, System Type, Hardware, and Performance, are the major focuses on five key criteria: a) extensive knowledge base and experience, b) design and engineering, c) project management, d) financial incentives, e) warranties, monitoring and maintenance. Our in-house engineering team will custom design your turnkey solar system based on your facility's architecture and your business' projected electrical needs for the next 20+ years.
GPS engineers will complete a structural analysis of your facility and produce a full set of structural design and electrical blueprints. Your design plans will also contain the specification sheets for all system components, such as the solar panels and inverters for your project. GPS will then submit your approved plans to your local city government to obtain the necessary building permits.
GPS has proven expertise in residential and commercial scale solar energy system design and engineering. We work with architects, builders, contractors, integrators and municipalities to design and engineer solar systems of all sizes from 50kW to 5MW.
GPS' professional design and engineering support staff uses industry best practices site survey tools and state-of-the-art software to develop and complete your project design and engineering documents.
Our proven PV and solar thermal design experience will provide you with the opportunity to win your bids and complete your projects on time, on budget, with the highest degree of professionalism.
Permit Ready Package includes the following: site plans, utility site
plan with service equipment locations, mechanical array layout with
calculations, basic riser/1-line diagram and labeling guide.
In California, Building and Appliance Energy Efficiency Standards have made homes and commercial buildings more efficient than those in other states and in many countries. But more than half of the state's estimated 13 million existing buildings were constructed before the first Energy Efficiency Standards were established in 1978. As a result, commercial buildings in particular offer a large reserve of potential energy savings.
Building regulations affect existing buildings as they are remodeled or enlarged, while more efficient appliance standards cut energy use in existing buildings as well as new ones.
Here are some of the ways to make commercial buildings more energy efficiency to cut costs, improve comfort, and provide a more sustainable future. For more details go to retro-commissioning in our resources section.
Cool Roof Programs
Energy Bill Audits and Commercial Renewable Programs
Energy Management and Automation
High Performance Building Upgrades
Lighting Retro-Commissioning