Solar Resale Values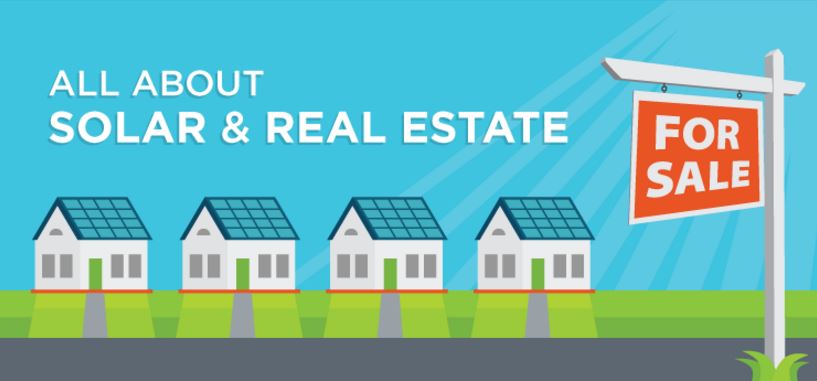 With more than one million solar energy systems installed on residential rooftops across the country, buying or selling a solar home is getting more and more common. Just like a renovated kitchen or a finished basement increases a home's value, solar has been shown to boost home valuation and shorten a home's time on the market. In addition, new borrowing tools give solar interested homeowners access to financing programs that can lower the cost of capital and unlock new ways to go solar. The real estate market is embracing solar, making it vital that real estate agents, appraisers, and homeowners increase their solar knowledge and leverage the premium-boosting power of a solar system to sell or refinance their homes.

Back in 1999 and 2000 the Real Estate Appraisal Journal stated that a solar electric system increased the value of a home by a 20:1 ratio of electricity saved each year.  In 2002 Wells Fargo Bank indicated that this was their valuation model.  So a 5kW (5,000 watt) solar electric system would save an average $1,000 per year … so the resale value of a home would be calculated at about an additional $20k.

In November of 2015 industry personnel (to include a large Berkeley Lab Study) now value solar at about $4 additional dollars per watt of solar power; or per 1kW (1,000 watts) for an installed and running solar electric system,  Premiums for any individual home are market dependent and varied by region.  Even though the valuation is now based upon system size instead of average expected annual production … it still comes out to about a $20k increase in the resale value of the home
Additional Resources
Fannie Mae (FHA)
The HomeStyle® Energy mortgage loan helps lenders offer affordable financing to borrowers seeking to improve the energy and water efficiency of their homes. HomeStyle Energy is open to all Fannie Mae lenders; no special approval needed.
https://www.fanniemae.com/singlefamily/homestyle-energy#
Solar Energy Industries Association (SEIA)
Initially developed under the Solar Access to Public Capital (SAPC) working group led by the National Renewable Energy Laboratory, the following model contracts are endorsed by SEIA as a critical component of our consumer protection and cost reduction programs.