Energy Retrofit(s)
Generating Higher Returns … Offering More Freedom … Trusted by Leading Companies
Overview: Fully integrated solutions for business. Designed and engineered. A leader in clean energy services and solar power provider. Our in-house experience and world-class technology are only a few of the solar energy advantages that make us the clean energy company of choice for small business, commercial companies, agricultural farming, schools and more.

Reliability:

Take control of your energy prices. We offer you the ability to predict and manage your energy use and spend. Our customers buy renewable energy for less than what they currently pay for electricity with no up-front cost. These advantages of solar power allow you to secure predictable, long-term energy rates to protect yourself from rising energy costs and price volatility.
More Energy: We strive for something better every single day. This is evident in our technology, whether it's our mounting and racking systems, or our energy storage technology … Learn how we're developing the future of energy generation, today.

Plug & Play:

Our in-house team takes care of every part of your project, including financing, custom system engineering, installation and ongoing system maintenance and monitoring.
Monitoring: Internet based software provides real-time data and energy star integration along with self generated email alerts and updates (Site Audit, Engineering, Permitting, Installation, Inspections, Utility Interconnection, Monitoring, and Maintenance.
Warranty: Best in industry 25-year combined power and manufacturer product warranties.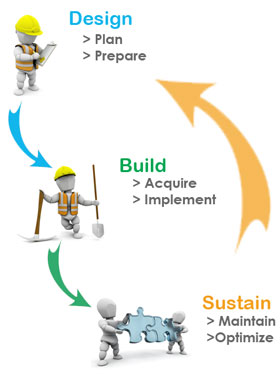 Questions? We have answers.
How much does solar cost?
Today, solar costs less than traditional electricity in many markets. We can install your system with no upfront cost, and you can pay less for clean, abundant solar energy than you do to your utility company.
How does solar power work?
The solar panels are made up of photovoltaic (PV) cells, which convert sunlight into direct current (DC) electricity throughout the day. A discreetly placed inverter converts the DC electricity into alternating current (AC) electricity, which is what your business utilizes. When your solar power system produces more power than you need, it feeds the power back into the electricity grid.
Does GPS service my area?
Let's find out! Get in touch with an Energy Advisor today to evaluate your solar options and learn the advantages of solar.
Will my system still be connected to the utility grid?
Yes, all our systems are connected to the utility grid. During the day, your property will draw energy from the solar system and feed any excess energy back to the grid. At night, you'll continue to draw energy from the grid as you do now.
Will it provide emergency power?
No. Solar electric panels are about green production and operating cost elimination; it does not have any emergency power capabilities as a stand-alone system. However, an emergency generator and/or emergency back-up batteries can be included.