Design Build Sustain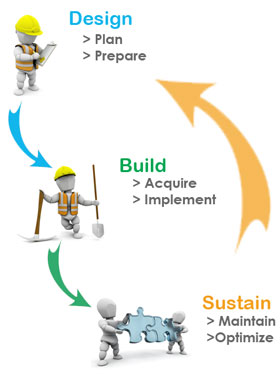 Green Power Systems builds and connects turnkey projects on-time and on-budget. And we do it with our sophisticated real-time monitoring system to ensure that your solar power plant's performance meets or exceeds forecasted outputs.
With a proven track record in solar PV component supply, turnkey EPC services and solar power plant development partnerships, GPS will work with you to deliver the most bankable solution for your renewable energy portfolio.  We believe that our systems should not only generate clean energy but do so in the most environmentally friendly manner.
As a single provider of solar technology, services and support for utilities, developers and independent power producers, we offer one point of accountability as a bankable solar partner. From our high-efficiency green power systems to our development approach and installation practices, our solar power plants are designed to fast track investor and community approval.
Energy Analysis and Site Survey
Building your custom solar power installation is a complex undertaking. Installations will take several months from start to finish, and the smallest error in the early stages could cost thousands of dollars in project overruns or could prevent the project from being built.  Green Power Systems consulting & development services are designed to help clients deploy tens of thousands of solar electric panels at the lowest cost with the least risk.
Solar has a low-to-no environmental impact and is a proven source of clean renewable electricity.
Solar is a silent, emissions-free and low-maintenance as it produces 99+% of expected energy.
Solar is inter-connected to the utility grid thus ensuring augmented service which will not be interrupted.
Solar allows building owners to capitalize on unused space (the roof) thereby making their real property more valuable.
Design & Engineering
Our experienced design teams are NABCEP and LEED certified, so we can guarantee that our systems are safe, reliable, and efficient. Once the team has the information from a site evaluation, they will build a custom design to accommodate the specific parameters of your property. Our team realizes that every property is different and our design team will make sure that they take the time necessary to create an aesthetically pleasing solar array that you can be proud of for many decades to come. After all these systems are built to last many years and we want to make sure that you will be just as happy 20 or 25 years from now that you were the first day your system was installed.
Design Considerations, System Type, Hardware and Performance, of potential solar projects are the major focus. We provide a comprehensive review of the solar electric industry that is taking the nation and particularly California by storm. The design and installation of code compliant solar energy (photovoltaics) systems focuses on five key criteria: a) extensive knowledge base and experience, b) design and engineering, c) processing and installation, d) tax credits and rebates, e) warranties, monitoring and maintenance.
Financing & Procurement
Green Power Systems can be a valuable resource when identifying financial resources for your solar project.  Because GPS has been intimately involved in projects through-out Southern California it has experience in the successful structuring of financing for projects including:
3rd party ownership
Lease structures
Direct ownership
Debt and bond financing
Provision of Federal and State tax equity
Management of solar renewable energy credits
The financial engineering associated with a solar project can be a challenging undertaking and our experience can help reach a successful outcome for your project.
Installation & Customization
Our installation teams are composed of highly qualified Journeyman-level electricians and roofers. We take every installation very seriously. Our approach is simple … our teams install every solar and electric installation as if it was our own home or business. Quality is mandatory.
Whether your project is single or multiple units, residential or commercial use, we are here to assist you in installing the best solution for your project. We are here to demystify solar electricity and take out the guess work as we help you to avoid unforeseen problems. Reduce or eliminate your electric bill and get the best secured return on your investment faster than any trial-and-error method that doesn't leverage lessons learned over the last 9 years in this new and exciting solar industry.
Monitoring & Maintenance
Over the project life of 30 or more years, there are routine and sometimes unanticipated maintenance needs for your solar project.  Green Power Systems experienced professionals can provide the ongoing support and maintenance of your project to ensure it is operating at designed levels.  This level of support is provided with the same high quality customer service that you received through the design – build process of installing your solar system.
Routine and preventative maintenance items can include:
active monitoring of system performance
on-site inspections of all system components
annual cleaning of the panels
upholding manufacturer requirements for operation and service warranties
landscaping upkeep
mechanical and electrical checks
checking and replacing filters
These visits can occur once or multiple times per year, and would be included in the O&M agreement.  Other items could include preventive emergency weather shut downs, repairing weather related damages, and other general repairs.