The GPS Advantage
You don't have to go it alone!
When you file a claim with your insurance company you will be assigned a company adjuster. Company adjusters are hired as an advocate for the insurance company and come to the bargaining table as trained negotiators that know they have an advantage. That's why it's important you have an advocate on your side that will give you every advantage as well.
So how can you level the playing field? By working with us and our team of insurance repair professionals who are prepared to work zealously as an advocate for your interests.
Bringing years of experience to the table we know the ins and outs of the insurance claim process including proper filing of insurance claims, technical insurance knowledge, and insurance negotiating expertise. This experience creates a respect with local insurance adjusters that, many times, can even help in expediting a more favorable insurance claim.
Pursuing an insurance claim without a professional who understands how the companies work would be like going to court without a lawyer or performing surgery on yourself. But you don't have to go it alone, contact us today and make sure you get everything you deserve from your insurance claim.
Types Of Residential Roofing Warranties We Include
Below are 3 types of warranties that cover our roofing materials and installations:
Material warranties.  

Covers the products made by roofing materials manufacturers, and are offered regardless of the type of roof you're installing. Shingles, metal roofs, shake roofing and all other roofing products come with manufacturer warranties of varying lengths, which you should ask about before making your selection.
Installation/workmanship warranties. In addition to product warranties, we include guarantees in their installations. These are generally much shorter in duration than materials warranties, and they require that you do your due diligence in maintaining your new roof, as homeowner negligence can invalidate installation warranty protections.
System protections. These advanced and comprehensive warranties cover all the individual components that make up your new roof. It provides the best and most complete protection available.
Understanding Roofing Warranties: Pro-Rated Vs. Non-Pro-Rated Guarantees
Job specific, we offer two types of warranties … a pro-rated warranty and a non-pro-rated warranty. With a pro-rated warranty, the contract will contain exclusions and fine print that can absolve the contractor of any liability or responsibility under certain conditions.  Pro-rated warranties limit some expenses that you will have to shoulder if your new roof fails to perform according to your expectations. GPS will still fix problems, but only for added costs if the work falls outside the boundaries created by the standard consumer protections.
As a final word of advice: always read the fine print before signing on the dotted line, since you're legally obligated to abide by the terms and conditions of a warranty after installation. Roofing warranties may not be the most enjoyable reading you'll do this year, but a thorough review is an essential part of your due diligence.
Always Hire A Reputable Roofer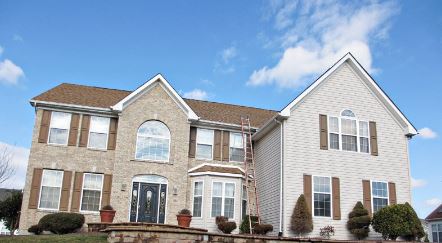 It's essential that you choose an experienced, licensed contractor that offers a long and comprehensive warranty.
At GPS, we've built a stalwart reputation for quality and reliability, and all our roofs are covered by generous, industry-leading warranties. We'll be there to answer any and all questions you may have about your roof, even if it's been more than 10 years since we installed it.